Salam Al-Omaishi, MD (Chief Resident)
University College Dublin School of Medicine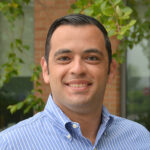 Pronouns: he/him
Pronunciation of Dr. Salam (aka "Sal") Al-Omaishi
(aka = also known as)
Salam holds an undergraduate degree in biomedical engineering from the College of New Jersey and graduate degrees in engineering management from Duke University and biomedical engineering from University of Michigan in Ann Arbor. Prior to medical school matriculation, Salam worked in business consulting, conducted research using Raman spectroscopy to examine compositional changes in bone, and developed a single leg external walking assistive device. During medical school he traveled to Samos, Greece twice in order to provide desperately needed translation services and medical care to refugees. He is adventurous, enjoys experiencing different cultures, and has traveled widely, both within and outside of the United States. Salam's Arabic language skills, passion for humanitarian work and advocacy, and interest in rural family medicine practice make him well-suited for family medicine training at Maine-Dartmouth.
Caitlin Bevvino-Ring, MD
Geisinger Commonwealth School of Medicine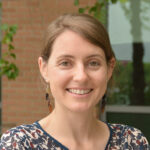 Caitlin is drawn to family medicine by her deep curiosity about people, love of teaching, and commitment to health equity. Her winding path to medicine included teaching high school English in Chicago and Oakland CA, proofreading and editing IM textbooks, serving as an adjunct instructor at Pennsylvania State University, and coordinating a clinical research study of biomarkers in alternate tobacco users in San Francisco. She holds a bachelor's in English and gender studies from Barnard College in NY and a master's in secondary education from National-Louis University in Chicago. During medical school Caitlin participated in a coalition on homelessness in Scranton, PA, volunteered as a student hotspotter to promote effective utilization of health care services, and was involved in a national learning collaborative on primary care innovation and transformation. She held a number of student leadership positions, served on the editorial advisory board of the American Medical Student Association's New Physician magazine, and provided translation services and health education as a medical relief volunteer in Haiti. Caitlin has an enduring love of the natural world and does as much gardening, cycling, hiking, yoga, meditation, cello playing, and exploring with her partner and 3 year old son as time allows.
Kevin Connolly, DO
University of New England College of Osteopathic Medicine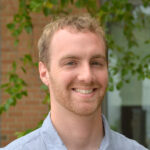 Pronouns: he/him
Pronunciation of Dr. Kevin Connolly
Kevin is especially passionate about rock climbing, teaching, and osteopathy, and is attracted to family medicine by the diversity it offers. He has a bachelor's degree in chemistry from the College of the Holy Cross, worked as an emergency department technician, and served a year with the Jesuit Volunteer Corps providing support to adults struggling with psychiatric and substance use issues. As a pre-doctoral student, Kevin served as co-president of the Student American Academy of Osteopathy Club and volunteered to provide osteopathic manipulative treatment to athletes at a number of mass participation sporting events. He was awarded a year-long pre-doctoral teaching fellowship in anatomy/OMM at UNECOM which enabled him to further his osteopathic and teaching skills and develop as an effective leader. When not studying medicine or climbing, Kevin enjoys long distance running, skiing, hiking, painting, and playing board games.
Crissandra Digges, DO (Chief Resident)
West Virginia School of Osteopathic Medicine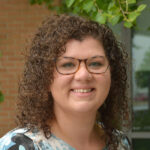 Pronouns: she/her
Pronunciation of Dr. Crissandra Digges
Crissandra aspired to be a family medicine physician from a very young age. She earned an undergraduate degree in chemistry from Ohio Wesleyan University. At WVSOM, Crissandra volunteered at a food bank and the local humane society, and participated in a mission trip to provide medical care in remote communities of Ecuador. She was one of two students selected to serve for a year as a graduate teaching assistant in osteopathic principles and practice; during that time she advanced her skills in osteopathic manipulative medicine and participated in research on lymphatic pump techniques in mice. Crissandra enjoys teaching, has a genuine love for osteopathy, and is interested in rural family medicine practice. When time allows she enjoys cooking, baking, dancing, reading, music, travel, art, and outdoor activities.
Holly Gwozdz, DO (Chief Resident)
University of New England College of Osteopathic Medicine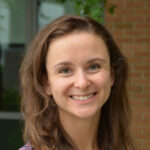 Pronouns: she/her
Pronunciation of Dr. Holly Gwozdz
A Maine native, Holly earned a bachelor's degree in biology from Bowdoin College and worked as an emergency department scribe prior to entering medical school. During her time at UNECOM she volunteered at a camp for children with Type 1 diabetes and raised money to subsidize the cost of mammograms for women who cannot afford them. Holly has a strong interest in chronic disease management, disease prevention/health promotion, and osteopathic manipulation. In her spare time she enjoys CrossFit, skiing, tennis, and hiking.
Wayne Henry, MD, MPH
Atlantic University School of Medicine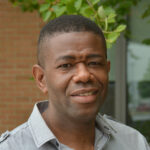 Pronunciation of Dr. Wayne Henry
Wayne always wanted to be a physician, and his unwavering determination helped him overcome many challenges to achieve his goal. He brings to Maine-Dartmouth years of expertise as a physician assistant, an enthusiasm for health promotion and disease prevention, and a deep commitment to giving back to his community. Wayne earned a bachelor's degree in biology from CUNY City College of New York and in physician assistant studies from SUNY Downstate in Brooklyn. He holds graduate degrees in public health and health informatics. His PA career included serving as the lead PA in neurosurgery and caring for patients in emergency medicine, home-based care, and primary care settings. During medical school he co-founded and organized an initiative to reduce HIV transmission in communities within Antigua and Barbuda. Wayne is a sports enthusiast who is passionate about health and fitness and enjoys cooking ethnic dishes, singing, playing soccer, jogging, and weight lifting.
Sarah Johnson, DO
University of New England College of Osteopathic Medicine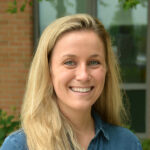 Pronunciation of Dr. Sarah Johnson
Sarah is a self-proclaimed live music junkie who believes in the power of human connection. She is a staunch advocate for humanism in medicine, and her interest in family medicine stems from a desire to cultivate interpersonal connections in order to build healthier communities. Sarah earned a bachelor's degree in biology from Boston College. Prior to entering medical school she coordinated a clinical research study on hormone replacement therapy in women with anorexia and began working in the music and entertainment industry. At UNECOM Sarah participated in the two-year Care for the Underserved Pathway AHEC Scholars Program. She was awarded a year-long pre-doctoral anatomy/osteopathic manipulative medicine teaching fellowship that allowed her to further develop her teaching and osteopathic manipulation skills. In addition to volunteering her time to lead the college's Wilderness Medicine Club and provide instruction in adaptive skiing and snowboarding, she also managed to continue producing a large-scale annual 3-day music and arts festival, Levitate. Outside of medicine, Sarah is an avid performing singer-songwriter and guitarist as well as an outdoor enthusiast who loves surfing, snowboarding, camping, and mountain biking with her partner Chris and their shepherd/husky, London.
Jesse Leeds, MD
State University of New York Downstate Health Sciences University College of Medicine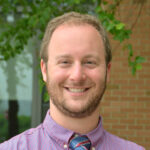 Pronouns: he/him
Pronunciation of Dr. Jesse Leeds
Jesse brings to Maine-Dartmouth an incredibly diverse background and a strong interest in full-spectrum family medicine practice with medically underserved populations. He earned a bachelor's degree in psychology from the University of Miami and worked at a variety of jobs prior to medical school matriculation. As a medical student, he co-founded an animal rescue and conducted research on the effects of a novel pharmaceutical in the treatment of breast cancer. Jesse has a particular appreciation of how social factors can negatively influence health and will bring a whole-person perspective to his medical practice. In his free time Jesse enjoys hiking, fishing, free diving, playing guitar, singing, gardening, brewing, cooking, and reading fantasy fiction.
Anita Nwanna-Nzewunwa, MD
University of Port Harcourt College of Health Sciences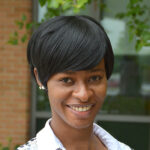 Anita's interest in family medicine stems from witnessing the impact of poor healthcare access on rural populations in Nigeria, where she was born and raised. She is passionate about medical education, has worked as a medical educator and diabetes educator, and hosts a weekly health blog. Anita is also a fierce advocate for women's rights and has been engaged in a number of public health and health policy efforts aimed at women and children. She spearheaded public health initiatives in Nigeria to reduce transmission of HIV, TB, and malaria, and created a medical outreach program to curb the prevalence of diarrheal illness in children. Anita's efforts were recognized with a public service award from the Nigerian Medical Association. She is fluent in Ibo, and her leisure interests include cooking, jewelry making, yoga, writing, and sewing.
Thomas Pentzer, DO
Pacific Northwest University of Health Sciences College of Osteopathic Medicine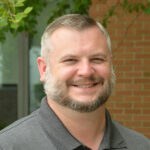 Prior to attending medical school, Tom worked as a hyperbaric technologist and volunteered as a critical incident stress management debriefer and a deputy coroner. He has a bachelor's degree in anthropology from Lewis-Clark State College in Idaho. As a PNWU-COM student, Tom held leadership positions in the American Fascial Distortion Model Association and the Student American Academy of Osteopathy. He completed a year-long pre-doctoral fellowship in osteopathic principles & practice, was recognized for his advocacy of the fascial distortion model, and assisted with editorial work for an FDM textbook. His personal interests include spending time with family, reading, training with kettlebells, disc golf, and listening to podcasts.