Overview
The Residency manages six clinical practices: three family medicine practices; a dermatology practice; a neuromusculoskeletal medicine practice; and a geriatric medicine practice. Two of the family medicine practices (Maine Dartmouth Family Practice and Family Medicine Institute) are primary outpatient training sites for resident physicians; all three offer full-spectrum primary care services. Each MDFMR faculty member is assigned to a practice to see their own panel of patients, and most share precepting duties at the two primary training sites.
Our family medicine practices are patient-centered medical homes (PCMH); team-based care which includes psychology, social work care management, and nurse care management is a hallmark of these practices. They are supported by a quality specialist, and each practice has its own administrative leadership team consisting of a medical director, a practice administrator, a practice coordinator, and a clinical manager.
Our Practices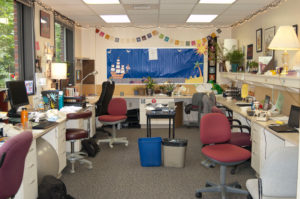 Family Medicine Institute (FMI), Augusta, ME
The FMI in Augusta is one of our two family medicine practices at which resident physicians see their own patient panel. A fellow will occasionally have a primary specialty continuity panel at FMI as well.  Click here for more information about FMI.
Maine Dartmouth Family Practice (MDFP), Waterville, ME
MDFP is the other family medicine practice at which resident physicians see their own panel of patients. A fellow will occasionally have a primary specialty continuity panel at MDFP as well. Click here for more information about MDFP.
Four Seasons Family Practice (FSFP), Fairfield, ME
FSFP is the smallest of the three family practices and our northernmost practice. Medical students and physician assistant students often rotate through this practice; residents may perform common family medicine procedures alongside faculty at FSFP. Because of its small size, clinical initiatives may be piloted at FSFP before wider dissemination. In addition to full-spectrum primary care, osteopathic manipulative medicine, sports medicine, and sports medicine consultative care are available.
MDFMR Dermatology Services, Augusta & Waterville, ME
Our dermatology practice provides evaluation and treatment for all ages and all dermatological conditions in a spacious office suite located across the street from the FMI, and also offers dermatology care and Mohs surgery at MaineGeneral's Thayer Center for Health in Waterville. Family medicine residents complete a required four-week dermatology block rotation within the practice and may return for an elective rotation. Our enthusiastic faculty dermatologists mentor residents in dermatology-related scholarly activity and furnish didactic education on dermatology topics.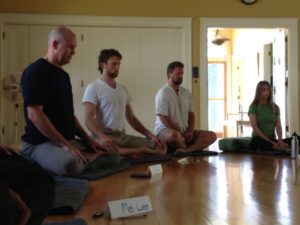 Maine Dartmouth Collaborative Care Center (MDCCC), Waterville, ME
MDCCC is the home of MDFMR's one-year osteopathic neuromusculoskeletal medicine (ONMM3) residency. This practice offers holistic care—promoting health of mind, body and spirit—with an emphasis on structure and function. Osteopathic medicine and functional medicine providers work together to treat pain syndromes; evaluate and treat newborns with issues such as birth trauma and feeding problems; provide support for chronic disease conditions; and evaluate and treat a wide range of other conditions such as sports injuries or pregnancy-related concerns that respond well to osteopathic manipulative medicine.
Maine Dartmouth Geriatric Medicine, Augusta, ME
Opened in the fall of 2017, Maine Dartmouth Geriatric Medicine is MDFMR's newest clinical practice and is housed in the same building as our dermatology practice. Maine Dartmouth Geriatric Medicine is dedicated to the individual health needs of people 65 and older and provides primary care services with the goal of maximizing function and quality of life. This includes preventive care, chronic disease management, consultative care, end of life care, and management of health conditions unique to older adults. Geriatric medicine fellows work alongside geriatrics faculty and a multidisciplinary team to provide excellent direct and consultative patient care at this practice. Our geriatrics faculty feel genuinely privileged to care for older individuals and their passion for this population infuses the training of family medicine residents as well as geriatric medicine fellows.