Welcome to Maine-Dartmouth Family Medicine Residency! We are an accredited 10-10-10 community-based family medicine residency program with advanced training opportunities in geriatric medicine, sports medicine, and osteopathic neuromusculoskeletal medicine. We also provide clinical education for medical students.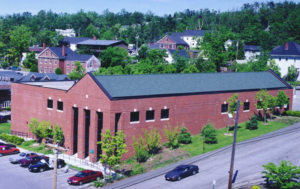 Location
MDFMR is located in central Maine, in the capital city of Augusta, with additional practice sites approximately 20 miles north in the towns of Waterville and Fairfield, Maine. We are about a 3 hour drive north of Boston, an hour north of Portland Maine, and about an hour from mid-coast Maine.
Structure
Maine-Dartmouth Family Medicine Residency is a well-established, independent organization functioning as the ACGME-accredited sponsoring institution for several graduate medical education programs.  Our core family medicine residency is an ACGME-accredited three-year program with Osteopathic Recognition, providing both osteopathic and allopathic training, and our one-year advanced training programs are all ACGME-accredited.  We are supported by our primary teaching hospital, MaineGeneral Medical Center, with whom we have a longstanding and mutually beneficial relationship. Family medicine is the only primary care core residency in our teaching hospital, so our residents can easily gain experience in all areas of inpatient care. Read about our interesting history!
Faculty
Our primary faculty, comprising MD and DO physicians, nurse practitioners, physician assistants, nurse midwives, and a psychologist, offer a diverse range of clinical expertise and an unsurpassed enthusiasm for teaching. All are involved in teaching, caring for patients, and helping to coordinate our educational programs. Faculty physician certifications include family medicine, neuromusculoskeletal medicine/osteopathic manipulative medicine, sports medicine, geriatric medicine, hospice and palliative medicine, pediatrics, dermatology, obstetrics and gynecology, psychiatry, integrative medicine,  functional medicine, and addiction medicine.
Practice Sites
MDFMR operates 6 clinical practices in collaboration with MaineGeneral Medical Center:
Family Medicine Institute (FMI) in Augusta
MDFMR Dermatology Services in Augusta and Waterville
Four Seasons Family Practice (FSFP) in Fairfield
Maine Dartmouth Family Practice (MDFP) in Waterville
Maine Dartmouth Collaborative Care Center (MDCCC) in Waterville
Maine Dartmouth Geriatric Medicine in Augusta
At all practices, we emphasize care for structurally vulnerable segments of the community, and thus are a major provider of prenatal care for uninsured individuals as well as a source of care for the large underinsured population, the chronically mentally ill, and individuals struggling with substance use disorders.
Two family medicine practices (FMI and MDFP) serve as the primary teaching sites for resident training, approximating family practice in the "real world." Both practices serve various socio-economic groups, exposing residents to many types of insurance and managed care. Our patient populations appear to be remarkably stable, and many of the FMI patients have been served by that facility for over 20 years.  This provides not only continuity of care for patients but continuity of education for residents.
The ambulatory care practices serve as models for developing strong working relationships between physicians and office staff. Residents work closely with RNs, LPNs, medical assistants, and clerical staff, and thereby learn the day-to-day logistics of running a practice. Practice issues as well as interpersonal and medical issues are discussed at monthly meetings of residents, faculty, and staff.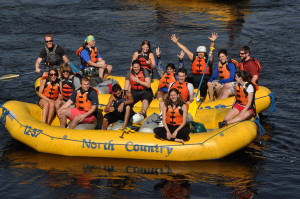 Why Train With Us?
Our graduate medical education programs are highly respected in Maine and beyond. Our graduates leave prepared to practice anywhere. A number of MDFMR graduates fill prominent leadership roles within our regional hospital system. Others are well-regarded as practitioners within the local medical community or elsewhere in New England and the Mid-Atlantic. A smaller number of graduates practice in other parts of the US, and several practice internationally.
Residents, fellows, faculty, and staff of Maine-Dartmouth share a commitment to providing comprehensive and compassionate primary care for our patients. The work is challenging; our faculty, residents, and fellows are daily faced not only with their patients' physical, emotional and social struggles but also with their own struggles to maintain a work-life balance while trying to be proficient as physicians. However, the camaraderie and enthusiasm supports and inspires us all and makes MDFMR a great place to train (and work!).