Maine-Dartmouth's family medicine program is accredited by the ACGME with Osteopathic Recognition. We are dedicated to the continuing education of osteopathic physicians and passionate about promoting an osteopathic approach to patient care. Our longitudinal osteopathic curriculum is designed to train our designated osteopathic residents to integrate osteopathic principles and practice into the full spectrum of family medicine.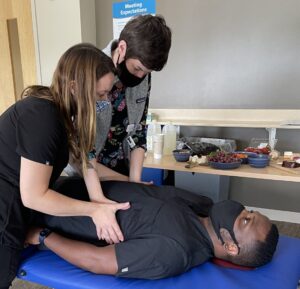 Maine-Dartmouth's diverse osteopathic faculty is part of a community of learners including:
Third-year medical students from the University of New England College of Osteopathic Medicine
Fourth-year medical students on osteopathic neuromusculoskeletal medicine (ONMM) rotations
Osteopathic and allopathic resident physicians
ONMM faculty and residents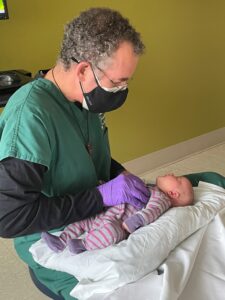 As a member of the Northeast Osteopathic Medical Education Network (NEOMEN), we are committed to enriching patient care with osteopathic philosophic and procedural training and facilitating an environment supportive of osteopathic clinical and scholarly activity.