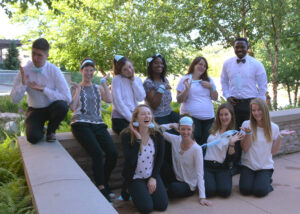 Katherine Badger, MD
Tufts University School of Medicine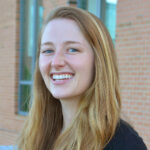 Pronouns: She/Her/Hers
Dr. Katherine Badger was raised in rural New Hampshire, and the importance of community service was impressed upon her at a young age. Throughout high school and into college, she worked at an early intervention center for young children and naturally gravitated towards early childhood education, earning a bachelor's degree in education and child studies from Smith College in Massachusetts. International volunteer trips opened her eyes to the substantial social and medical needs of women and children in underserved communities, strengthening her desire to serve vulnerable populations and turning her towards a career in medicine.  While completing her pre-med requirements she volunteered as an EMT and worked for Planned Parenthood and in hospital marketing. During medical school Katherine served as a board member and database manager for SAFE, a Maine non-profit providing financial access to safe abortion care; co-founded the NICU cuddling and advocacy program at Tufts; and taught weekly sex education classes to Boston high schoolers in the special education program. She responded to the Covid-19 pandemic by providing childcare to frontline healthcare workers and has been engaged in research to study telehealth experiences of patients and clinicians during the pandemic. In recognition of her exceptional commitment to community service and civic engagement, Katherine was selected to the Honos Civicus Society at Tufts. She is especially interested in women's health, international medicine, rural practice, and palliative care. In her spare time she enjoys art, hiking, gardening, travel, and home remodeling and design.
Samantha Culver, DO
University of New England College of Osteopathic Medicine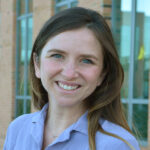 Dr. Samantha Culver earned a bachelor's degree in sociology/anthropology from Saint Michael's College in Vermont and served for two years with Feeding America at the Good Shepherd Food Bank in Maine, performing a statewide hunger needs assessment and expanding child hunger programs exponentially across the state. While completing her pre-med requirements and prior to matriculating into medical school, she worked as an EMT; a medical assistant in pediatric urology, neurology, and general surgery; and an assistant college women's rugby coach. She also served as a health fellow with the Global Health Corps in Newark, New Jersey, providing medical case management to homeless young adults. During medical school Samantha held a number of leadership positions, serving as UNECOM chapter president and a member of the national board of trustees for the Student Osteopathic Medical Association as well as class representative in UNECOM's Student Government Association. She was also active with White Coats for Black Lives, the Integrative Medicine Club, Medical Students for Choice, and the Health Equity Alliance Club. She has a strong interest in public policy, advocacy, and community activism, and in developing long and trusting relationships with her future patients. Outside of medicine she enjoys physical activity and exploring the outdoors with her family and dogs.
Chukwuemeka Esomonu, MD, MPH
University of Port Harcourt College of Health Sciences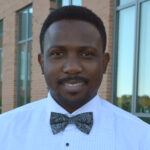 Dr. Emeka Esomonu's interest in family medicine was sparked during his family medicine rotation in medical school, with its emphasis on whole person care. He holds a master's degree in public health from Texas A&M University and has a strong interest in health equity and in improving healthcare access for underserved populations. During medical school, Emeka was a member of the Port Harcourt University Medical and Dental Students Association and served in numerous leadership roles. He also participated in many community service activities, including medical outreach in underserved communities around Port Harcourt. Among Emeka's vast work and volunteer experiences are: serving as a medical officer in rural Nigeria; providing anti-retroviral therapy to people living with HIV/AIDS; performing ergonomic assessments and educating workers on ergonomic best practices; designing and implementing a free cervical cancer screening program; and facilitating a mentorship program for international medical graduates. Emeka has also co-authored two publications, one in the area of ergonomics and the other on age differences in knowledge related to reduction of cardiovascular risk. He brings to Maine-Dartmouth an innate compassion for others and is interested in women's health, AI in medicine, health promotion, and rural practice. His pastimes include dancing (especially to Afrobeat), weightlifting, and cooking.
Kate Farber, MD
Donald and Barbara Zucker School of Medicine at Hofstra/Northwell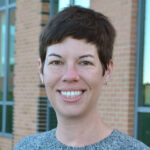 Pronouns: She/Her
Dr. Kate Farber earned a bachelor's degree in psychology from Wesleyan University in Connecticut and worked as an office temp and department manager for a plumbing and heating company prior to entering medical school. During this time she completed her pre-med studies at Fordham University and volunteered in the psychiatry department at the Icahn School of Medicine at Mt. Sinai Hospital within the electroconvulsive therapy (ECT) service, supporting clinical and research activities. Her work there included grant writing and obtaining IRB approval for research, and resulted in co-authorship of a number of papers related to ECT.  She loves the breadth of family medicine, has a strong interest in behavioral health, and ultimately would like to practice in a small town or rural area. Kate volunteered her clinical skills during the peak of the Covid-19 pandemic in New York, assisting with hospital admissions, histories, and notes. In her spare time she enjoys reading sci-fi/fantasy fiction, watching horror films, hiking & camping, long-distance running, crochet, and travel.
Garrett Fontaine, MD
University of Connecticut School of Medicine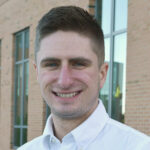 Pronouns: He/Him
Pronunciation of Dr. Garrett Fontaine
Dr. Garrett Fontaine originally hails from northern New England and his interest in medicine grew out of a passion for community service, instilled during his upbringing. He holds a bachelor's degree in kinesiology and exercise science from the University of Connecticut and co-authored two publications in this field. As an undergraduate, he regularly tended a community garden that raises fresh produce for patients of an urban health center, and he continued contributing his time throughout medical training, cultivating and distributing produce as well as attending to the garden's infrastructure needs. Prior to matriculating at UConn's School of Medicine, Garrett spent a year of service through Americorps at the Central Area Health Education Center in Hartford CT, supporting their mission to address health disparities. At UConn School of Medicine Garrett was a member of the Student Wellness Committee, volunteered with a mobile migrant farmworker's clinic, and developed a research project to explore the impact of enriched social histories on quality of care perception of patients and health care team members. He also conducted research on the association between procalcitonin testing and antibiotic prescription in patients treated in the emergency department for acute respiratory infections. He is drawn to family medicine by its focus on continuity of care encompassing the entire family, and has a particular interest in improving access to healthcare in rural communities and small towns. In his spare time he enjoys electric and acoustic guitar, fly fishing, running, cycling, hockey, hiking, gardening, and woodworking.
Megan Franzetti, DO, MPH
New York Institute of Technology College of Osteopathic Medicine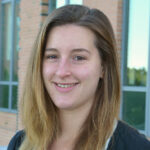 Pronouns: She/Her
Dr. Megan Franzetti earned a bachelor's degree in the biology of global health from Georgetown University and a master's in public health from SUNY Downstate Medical Center in Brooklyn NY. Prior to matriculating into medical school she interned with Brooklyn's Center for Health Equity to improve maternal health outcomes, and before and during medical training she worked as a medical assistant and phlebotomist for an urban family practice. Megan held a number of leadership roles during her time at NYITCOM, including serving as a student member of the National Opioid Task Force of the American Medical Women's Association and global health representative with the Council of Osteopathic Student Government Presidents. As the head outreach coordinator for NYITCOM's community free clinic, she promoted and expanded the clinic's services.  While a first year medical student, Megan was awarded an American Osteopathic Foundation Rossnick Humanitarian Grant to support a week-long global health mission to Nicaragua. She participated in a number of research efforts that resulted in poster presentations and publication – among them, exploring socioeconomic factors contributing to extended psychiatric inpatient stays and readmissions, and performing a systematic review of the literature surrounding OMT and chronic pain medication usage. Megan's personal interests include hiking, skiing, kayaking, cycling, weight lifting, yoga, cooking, and travel.
Nika Karlsson, DO
University of New England College of Osteopathic Medicine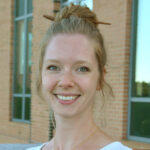 Pronouns: She/Her
Dr. Nika Karlsson brings to Maine-Dartmouth a love of teaching, a strong interest in physician leadership, and a desire to cultivate meaningful relationships with her future patients. She earned a bachelor's degree in biology from the University of Southern Maine while working a number of jobs to support herself, including managing a small seasonal business, caring for animals as a veterinarian technician, teaching microbiology, and managing memberships for a health club. During her time at UNECOM Nika served as co-chair of the Orientation Committee and as a contact for prospective medical students. She also volunteered as a team leader for UNE's undergraduate Covid-19 screening process and started a family, adding "mom" to her repertoire! Her interests include hiking, drawing, painting, exercise, yoga, gardening, homesteading, cooking, and travel, and she loves spending time with her husband and kids.
Alivia Spicer, DO
University of New England College of Osteopathic Medicine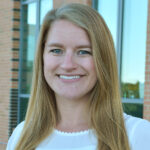 Pronunciation of Dr. Alivia Spicer
Dr. Alivia Spicer was exposed to family medicine at an early age and participated in her first international medical mission trip as a high school freshman, an experience which helped kindle her love of primary care. She holds a bachelor's degree in medical biology from the University of New England and worked as a medical scribe and an EMT prior to entering medical school. She was involved in numerous community service activities during her undergraduate and graduate years, including volunteering at soup kitchens, preparing meals for students out of school during the Covid pandemic and for Ronald McDonald House residents, staffing a community blood pressure clinic, and providing pet therapy services. She has also participated in several medical mission trips, both internationally and domestically. Alivia appreciates the breadth of family medicine and its emphasis on whole person care. She has an interest in rural primary care and hopes to incorporate osteopathic manual medicine into her practice. She describes herself as an avid outdoors person and animal enthusiast, and also enjoys photography, travel, and spending time with her family, friends, and golden retriever.
Alyssa Thomas, DO
University of New England College of Osteopathic Medicine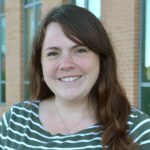 Pronouns: She/Her
Dr. Alyssa Thomas is a Maine native with an interest in full-spectrum rural family medicine practice. She holds a bachelor's degree in medical biology from the University of New England. During medical training she volunteered at a number of community events and served as an orientation leader for the class behind hers. She also contributed her time to provide meals at a local soup kitchen and to socialize with patients through the Hospital Elder Life Program at Maine Medical Center.  She served as an OMM teaching assistant and a medical student mentor, and participated in pharmacy research. In her spare time Alyssa enjoys exploring national parks, travel, hiking, fishing, baking, canoeing, disc golf, and spending time with her husband, family, and dog.
Miriam Uduebor, MD, MPH
Ross University School of Medicine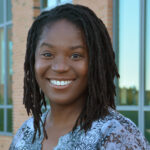 Pronouns: They/Them & She/Her
Pronunciation of Dr. Miriam Uduebor
Dr. Miriam Uduebor earned a bachelor's degree in medical humanities from Baylor University in Texas with minors in chemistry and biology, and has a master's in public health from Walden University in Minnesota. She brings to Maine-Dartmouth a wealth of experience in health care and public health, including working as a medical assistant, a case investigator/field epidemiologist, and a clinical teaching fellow for first and second year medical students; providing disaster relief services; and performing medical scribing. During her time at Ross University SOM she held a number of leadership roles, including women's health and advocacy coordinator for Physicians for Human Rights; co-leader of the Martial Arts Club; and AIDS education and community outreach coordinator with the American Medical Student Association. Miriam speaks multiple languages and loves the holistic care aspect of family medicine, the breadth of practice, and the endless opportunities to incorporate education, population health, and health promotion into patient care. Miriam has a number of hobbies and interests outside of medicine, including hiking, Taekwondo, sports, dance, music, and travel.