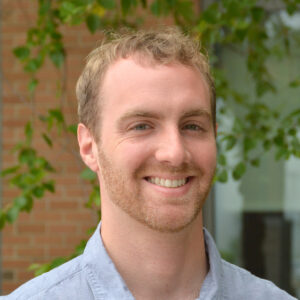 Kevin Connolly, DO
Medical School: University of New England College of Osteopathic Medicine
Family Medicine Residency: Maine-Dartmouth Family Medicine Residency
Pronouns: he/him
Pronunciation of Dr. Kevin Connolly
Kevin is especially passionate about rock climbing, teaching, and osteopathy. He has a bachelor's degree in chemistry from the College of the Holy Cross, and served a year with the Jesuit Volunteer Corps providing support to adults struggling with psychiatric and substance use issues. As a pre-doctoral student, he was awarded a year-long teaching fellowship in anatomy/OMM at UNECOM which enabled him to further his osteopathic and teaching skills and develop as an effective leader. Kevin volunteered to provide osteopathic manipulative treatment to athletes at a number of mass participation sporting events, and while in family medicine training at the MDFMR, he assisted the team physician to cover local football games at Gardiner High School, ME. Kevin plans to use his sports medicine training to care for athletes of all skill levels and to treat people in the community with expert knowledge of the musculoskeletal system. When not studying medicine or climbing, Kevin enjoys long distance running, skiing, hiking, painting, and playing board games.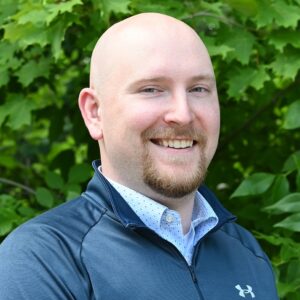 James Poulin, MD
Medical School: Tufts University School of Medicine
Family Medicine Residency: Central Maine Medical Center Family Medicine Residency
Pronouns: he/him
Pronunciation of Dr. James Poulin
I was born and raised in Lewiston, attended Holy Cross and Saint Dom's schools and then went off to the University of Notre Dame for undergrad. Something kept calling me back to Maine and I ended up transferring to the University of Maine and graduated with a degree in biology. As most Mainers know, there is something special about Maine, and being anywhere else never felt right to me. I had the pleasure of working as an EMT in Lewiston in the year between undergrad and going off to medical school. I was lucky enough to end up at Tufts University School of Medicine as part of their Maine Track program, which gave me the unique opportunity to complete all of my clinical rotations in Maine.
As a Mainer through and through, I always knew I would be in Maine to practice and was hopeful to be able to train here as well. I had the privilege of completing my family medicine residency at Central Maine Medical Center as a rural resident with a clinic in Rumford. I have known since high school that I want to practice sports medicine and am so excited to be completing my fellowship through Maine-Dartmouth.
Outside of the office, I enjoy playing board games, 3D modeling/printing, and heading "upta" camp to go fishing.