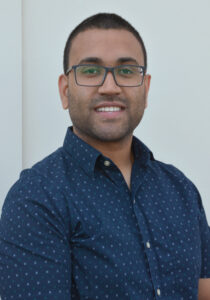 Rushal A. Patel, MD
Medical School: Ross University School of Medicine
Family Medicine Residency: Ellis Family Medicine Residency
Pronouns: he/his/him
Pronunciation of Dr. Rushal Patel
Rushal was born and raised in Chicago, IL where he went on to earn a bachelor's degree in biology and psychology from Loyola University Chicago. He attended Ross University School of Medicine for medical training and completed residency in family medicine at Ellis Family Medicine Residency in Schenectady, NY. In his free time, Rushal enjoys watching and playing basketball, exploring nature through hikes, traveling around the world, trying new vegan and vegetarian meals, and spending time with family and friends.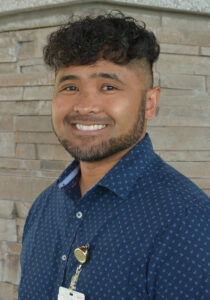 Stephen Takasaki, DO
Medical School: West Virginia School of Osteopathic Medicine
Family Medicine Residency: Rapid City Family Medicine Residency
Pronouns: he/him
Pronunciation of Dr. Stephen Takasaki
Dr. Stephen Takasaki was born in Honolulu HI and was raised in a small town in Utah.  He was exposed to medicine at a young age as his father is a family medicine physician.  He grew up playing many sports including football, baseball, soccer, and basketball, along with skiing and wakeboarding, so sports medicine is naturally very appealing to him. After graduating from Brigham Young University with a degree in wildlife and wildlands conservation, he spent a few years detouring through a number of different occupations before finally deciding to follow in his father's footsteps and go to medical school.  He attended West Virginia School of Osteopathic Medicine and completed family medicine training at the Rapid City Family Medicine Residency in South Dakota. He decided to pursue a sports medicine fellowship due to his love of sports and after working closely with the sports medicine physicians in Rapid City. He loves to spend time with his wife and 5 children, play sports, watch movies, eat good food, and travel to cool places, and he enjoys both playing and listening to music.  He and his family are excited to move to Maine and explore everything it has to offer.