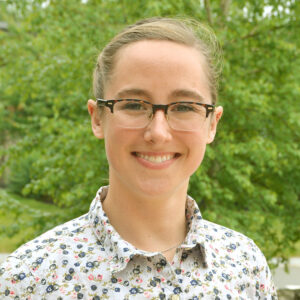 Breanna Glynn, DO
Medical School: University of New England College of Osteopathic Medicine
Family Medicine Residency: Maine-Dartmouth Family Medicine Residency
 Pronouns: she/her/they/them
Pronunciation of Dr. Bre Glynn
Bre is a Massachusetts native with a bachelor's in biology and chemistry from Simmons College. As a second year medical student she was selected to be a teaching assistant for first year medical students. At the end of her second year she was accepted into UNECOM's pre-doctoral fellowship program and served as a junior faculty member, with teaching responsibilities in the anatomy and osteopathic manipulative medicine departments and patient care responsibilities in the free OMM clinic. Bre has a particular interest in sexual and LGBTQIA+ health: she completed a five-month sexual health leadership course through the American Medical Student Association, trained as a Planned Parenthood canvasser, and participated in abortion advocacy training through Maine Family Planning. Bre is excited to further her manual medicine skills and intends to incorporate her passions for osteopathy, sexual health/ LGBTQIA+ care, addiction medicine, and mind, body and spiritual wellness into her practice. In her spare time she enjoys listening and singing to music, adventuring into nature, being on or near the water, learning new things, moving her body, time with loved ones, and exploring intriguing places and cuisine.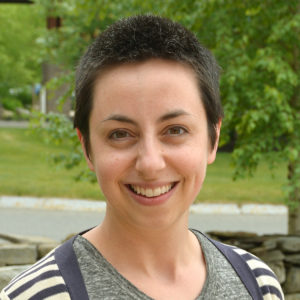 Lara Householder, DO
Medical School: Ohio University Heritage College of Osteopathic Medicine
Family Medicine Residency: Maine-Dartmouth Family Medicine Residency
Pronouns: she/her/hers
Dr. Lara Householder completed family medicine training at Maine-Dartmouth, where she served as one of three Chief Residents. Lara's eclectic background and passion for humanistic whole-person care make her well suited for a career in family medicine. She holds a bachelor's degree in fine arts as a dance major at Ohio University, trained in massage therapy at Hocking College, and earned a master's degree in nutrition from Ohio University. Prior to medical school, she worked in a large research lab studying growth hormone and obesity in mouse models and generated a number of co-authored publications and posters as well as a book chapter. In medical school, Lara served as president of the Student American Academy of Osteopathy chapter and cranial course coordinator. She was awarded a pre-doctoral fellowship in osteopathic manipulative medicine and in this role served as junior faculty with teaching, scholarly, and administrative responsibilities. During family medicine residency Lara developed and implemented a research study exploring the feasibility of determining effectiveness of OMT for infants with neonatal abstinence syndrome. She is passionate about osteopathic care and looking forward to furthering her manual medicine skills in the osteopathic neuromusculoskeletal medicine residency. Outside of training she enjoys spending time with her partner and children, especially hiking, swimming, and gardening.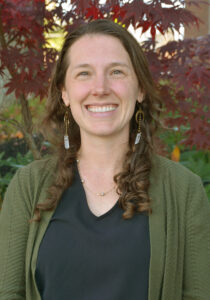 Jenna Martini, DO
Medical School: Touro University College of Osteopathic Medicine
Family Medicine Residency: Marian Regional Medical Center Family Medicine Residency
Pronouns: she/her/hers
Pronunciation of Dr. Jenna Martini
Jenna was born and raised in western Maine and grew up in a log cabin off the grid. She studied biology and psychology at University of Vermont before attending medical school at Touro University College of Osteopathic Medicine in Vallejo, California. She attended family medicine residency in Santa Maria, California and then spent five years serving the remote and rural community of Eureka, California as a family physician, site medical director, and family medicine residency faculty. She is thrilled to return to her home state to pursue a deep dive into osteopathic medicine. She loves spending time in nature, playing music, growing food, cooking, and wrangling her two children.