Andrea Jergesen, DO
Medical School: Touro University College of Osteopathic Medicine, CA
Family Medicine Residency: Lawrence Family Medicine Residency, MA

Andrea Jergesen is from northern California. She received her undergraduate degree in International and Hispanic Studies from Vassar College. During that time she developed a passion for social justice and women's health and rights that eventually led her to medicine. Andrea earned her medical degree from Touro University California, where she also completed a pre-doctoral fellowship in osteopathic manipulative medicine. She then attended family medicine residency in Lawrence, MA. In Lawrence, Andrea grew her love for providing humanistic, full-spectrum care to underserved families.  She completed a concentration in women's health and developed particular interest in obstetrics, comprehensive reproductive health, transgender health, and addiction medicine. She used OMM as much as possible during residency, and now looks forward to deepening her practice and learning from her new patients and colleagues in Maine. Andrea is excited to spend her free time exploring the state's natural beauty, and hopes to adopt a dog to join her on the trails.
William McDougall, DO
Medical School: University of New England College of Osteopathic Medicine
Family Medicine Residency: Maine-Dartmouth Family Medicine Residency
Billy is a Maine native, born and raised in the Bangor area.  He received his bachelor of science in biology at the University of Maine.  After graduation he joined the family business as a carpenter and contractor focusing on environmentally-friendly residential construction.  A wife and 2 kids later, Billy decided that it was time for a career change and attended medical school at the University of New England, receiving the Doctors for Maine's Future Scholarship as well as the Earl Freeman Scholarship.  1 more kid later, Billy has completed the family medicine residency at Maine-Dartmouth and is looking forward to focusing on osteopathy full time.
In his free time he enjoys watching his kids in their various activities, swimming in as many different bodies of water he can find, and exploring nature wherever he can find it.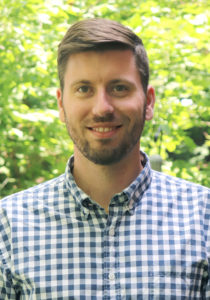 John Diefenderfer, DO
Medical School: West Virginia School of Osteopathic Medicine
Family Medicine Residency: St. Vincent's Family Medicine Residency, Jacksonville FL
Sports Medicine Fellowship: Maine Dartmouth Sports Medicine
John earned his undergraduate degree at Sewanee-The University of the South in Sewanee TN, and was awarded a master's degree in biological sciences from Drexel University College of Medicine in Philadelphia PA. He completed medical training at the West Virginia School of Osteopathic Medicine, family medicine training at St. Vincent's Family Medicine Residency in Jacksonville, FL, and sports medicine training at Maine-Dartmouth.
John became active in sports at a very young age and developed a particular enthusiasm for soccer. His experience as a recurrently-injured high school and collegiate athlete affords him an innate empathy that makes him especially suited to a career in primary care sports medicine. He is now looking forward to advancing his osteopathic manipulation skills to enhance his future primary care sports medicine practice.
In his spare time, John enjoys road and mountain cycling, CrossFit, and soccer.