Kathleen Dieckmann, MD (Chief Resident)
University of Louisville School of Medicine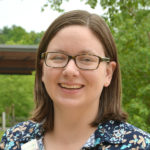 Pronouns: she/her
Kathleen is a natural problem-solver and a strong advocate for healthcare access. Hailing from the Boston area, Kathleen earned a bachelor of fine arts in theatrical production arts from Ithaca College. Prior to medical school matriculation she worked as an emergency department medical scribe and performed carpentry, welding, and lighting work as a lighting technician and carpenter for theatre productions. Her activities during medical training included volunteering at a women's surgical center; serving as treasurer for her school's LGBTQ healthcare interest group and co-president of the wilderness medicine interest group; and traveling to Ecuador with a non-profit to deliver medical care in remote villages. She has a strong interest in women's healthcare and LGBT health. Her personal interests include skiing, hiking, camping, and baking.
Chris Engdahl, DO
Touro University College of Osteopathic Medicine
Pronouns: he/him
Pronunciation of Dr. Chris Engdahl
Hailing from the Land of Enchantment, Chris was born and raised in Albuquerque, New Mexico. Originally planning on a career of chasing tornadoes, early in college he discovered a love of the life sciences. This culminated in an undergraduate degree in biology as well as a history degree with honors. He worked for several years as an emergency medical technician in Albuquerque while applying to medical school. Chris pursued a master's degree in medical health sciences at his soon-to-be alma mater, Touro University, California where he did award-winning research on the function of HDL ("good cholesterol"). A 2015 graduate of Touro University College of Osteopathic Medicine (TUCOM), he held positions of leadership within his class, including vice president in the student government and voting member of the admissions committee. During this time he became known for his effective teaching style and passion for educating fellow classmates. Due largely in part to this, he was awarded 2015 Student Doctor of the Year at TUCOM. Chris began a residency in emergency medicine, only to find it was incompatible with the way he wanted to practice medicine. He then practiced for several years in rural New Mexico before a desire to train in family medicine brought him into the Maine-Dartmouth family. His interests in medicine are diverse but include adolescent medicine, addiction treatment, urgent care/same day visits, sexual health, and orthopedics.
In his spare hours, Chris enjoys time with family and friends as well as photography, nonfiction, nature and the outdoors, hot-air ballooning, and, most importantly, a good cup of coffee.
Dianna Gagnon, MD
Tufts University School of Medicine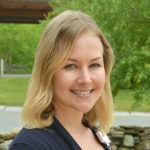 Pronouns: she/her
Pronunciation of Dr. Dianna Stade
Dianna is a Maine native with a genuine passion for improving quality of life for her patients. She holds an undergraduate degree in managerial economics from Bentley University in Waltham, MA and worked in healthcare finance and grants management before founding a continuing medical education grants consulting business. While managing her business, she was also employed as a research assistant at Brigham and Women's in Boston and co-authored a number of publications in medical informatics stemming from her participation in the design and development of a patient-centered electronic communication platform at the bedside. Dianna matriculated into the Maine Track Program of Tufts University School of Medicine, where she was recognized as a leader in community service and served on the executive board of the Maine chapter of Primary Care Progress, a national organization focused on advancing primary care through leadership development and community building. She is a practitioner and instructor of yoga and enjoys swimming, backcountry camping, snowboarding, carpentry, home design, and travel.
Breanna (Bre) Glynn, DO
University of New England College of Osteopathic Medicine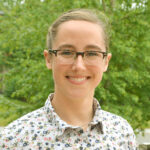 Pronouns: she/her/they/them
Pronunciation of Dr. Bre Glynn
Bre is a Massachusetts native with a bachelor's in biology/chemistry from Simmons College. As a second year medical student she was selected to be a teaching assistant for first year medical students. At the end of her second year she was accepted into UNECOM's pre-doctoral fellowship program and served as junior faculty with teaching responsibilities in the anatomy and osteopathic manipulative medicine departments and patient care responsibilities in the free OMM clinic. Bre has a particular interest in sexual health issues: she completed a five-month sexual health leadership course through the American Medical Student Association, trained as a Planned Parenthood canvasser, and participated in advocacy training through Maine Family Planning. Bre is excited to train in family medicine and intends to incorporate her passions for osteopathy, sexual health care, addiction medicine, and fitness into her practice.  In her spare time she enjoys cooking, reading, yoga, meditation, exercise, time with family, and exploring intriguing places and cuisine.
Lara Householder, DO, MS (Chief Resident)
Ohio University Heritage College of Osteopathic Medicine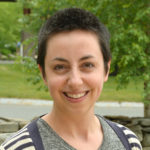 Pronouns: she/her/hers
Lara's eclectic background and passion for humanistic whole-person care make her well-suited for a career in family medicine. She holds a bachelor's degree in fine arts as a dance major at Ohio University, trained in massage therapy at Hocking College, and earned a master's degree in nutrition from Ohio University. Her bench science work in a large research lab (primarily related to growth hormone and obesity in mouse models) prior to medical school matriculation generated a number of co-authored publications and posters as well as a book chapter. At OUHCOM, Lara served as president of the school's Student American Academy of Osteopathy chapter and cranial course coordinator. Lara was awarded a pre-doctoral fellowship in osteopathic manipulative medicine and in this role served as junior faculty with teaching, scholarly, and administrative responsibilities. When not studying medicine she enjoys spending time with her partner and children, especially hiking, swimming, and gardening.
Rose Knudsen, MD
Charité-Universitätsmedizin Berlin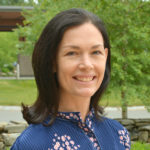 Pronouns: she/her
Rose is excited about being the kind of doctor who cares for entire families from birth to death and feels especially drawn to working with the medically underserved and economically marginalized. Hailing originally from Santa Fe, New Mexico, she holds an undergraduate degree in anthropology from the University of Washington, a teaching certificate for English as a foreign language from Seattle University, and is currently studying medical anthropology. Rose's path to residency was non-traditional; she worked as a managing editor for an online medical education platform, taught English for business courses in Berlin, wrote technical software manuals and tutorials, and volunteered her time to plan and raise funds for construction of an orphanage equipped with a children's medical clinic in Liberia. During medical training in Berlin, Germany, she co-taught a course on the profession of medicine and participated in research. Rose's favorite way to spend free time is to be with her children and husband, who inspire her and make her laugh. She also enjoys outdoor adventure including backpacking and bouldering; practicing Kundalini yoga; and exploring other cultures and languages.
Tristan Reynolds, DO (Chief Resident)
University of New England College of Osteopathic Medicine
Pronouns: he/him/his
Tristan turned to teaching after completing a year of OB/GYN residency, realizing that it was not the right fit. He comes to Maine-Dartmouth with a keen interest in academic family medicine, a renewed desire for clinical work, and a generalist mindset. Tristan earned an undergraduate degree in biology from Pennsylvania State University and attended medical school at UNECOM in Biddeford, Maine. While a student, he served as a teaching assistant for the osteopathic principles and practice course, president of the Tropical Medicine and Hygiene Club, and international student affairs liaison; he also co-founded the Culinary Doctor Club. Tristan was awarded a one-year OMM/anatomy pre-doctoral teaching fellowship, during which he taught first and second year medical students, treated patients in a neuromuscular medicine clinic, and taught at an osteopathic college in England. Prior to entering family medicine residency he was an assistant clinical professor at UNECOM, co-directed UNECOM's pre-doctoral fellowship program, and served as co-director of the integrated clinical skills, anatomy, and OPP/OMT course. In his spare time Tristan enjoys hiking, camping, soccer, birding, home renovation, travel, and horseback riding.
Lisa Smith, DO
West Virginia School of Osteopathic Medicine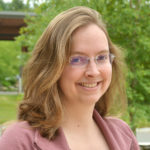 Pronouns: she/her
Lisa grew up in Maine and looks forward to establishing a rural family medicine practice here. She credits early exposure to disparities in access to healthcare and education with fueling her desire to care for the underserved. Lisa has a particular interest in integrative health care and geriatric and palliative medicine. She brings to Maine-Dartmouth a background as an educator and educational leader. Her prior work experiences include teaching English and science at the middle school, high school, and adult education levels; directing summer camps at the Maine School of Science and Mathematics in Limestone; and serving as CEO and President for the MSSM Foundation. She has a bachelor's in biology and English from Middlebury College and a master's in teaching from the University of Louisville. As a medical student at WVSOM, Lisa was a leader in student government, coordinated the TOUCH program, and contributed her time for a number of community and school events. Her personal interests include traveling, hiking, hobby farming, cooking, yoga, and spending time with family.
Rachel Thomas, MD, MPH
Sidney Kimmel Medical College at Thomas Jefferson University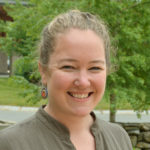 Pronouns: she/her/hers
Pronunciation of Dr. Rachel Thomas
Rachel was raised in a tiny fishing village on a small island in Maine. Watching her neighbors forgo needed healthcare in order to purchase heating oil or make car repairs ignited her passion for health. She graduated from Hobart and William Smith Colleges with a BA in public policy and moved to Ethiopia for two years to serve as a Peace Corps volunteer. Upon return to the US she earned an MPH from Thomas Jefferson University and worked in the public health and health policy arena for several years, until propelled to medical school by a desire for a more hands-on role in health promotion. At Sidney Kimmel, Rachel volunteered as a community educator, cared for refugees at a student-run free medical clinic, served as president of the AMA-Medical Student Section, and was elected as Pennsylvania's alternate delegate to the AMA House of Delegates. She has traveled to Rwanda twice, once during her MPH program and once during medical school training, serving as a health educator and engaging in healthcare systems research. She has particular interests in systems change, disease prevention, and harm reduction. Her personal interests include reading fiction, yoga, baking, making soup, painting, and knitting.
Savannah Wentz Chambers, DO
University of New England College of Osteopathic Medicine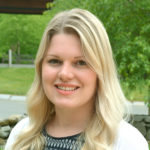 Pronouns: she/her/hers
Pronunciation of Dr. Savannah Wentz Chambers
Savannah grew up in a rural, medically underserved community in the Catskill Mountains of New York and wants to practice medicine in rural Maine. Becoming a small-town primary care physician has been a lifelong dream; Savannah has particular interests in palliative medicine, end of life care, and osteopathic manipulative medicine. She earned a Bachelor of Science degree in cell and developmental biology at the University of Rochester. Prior to medical school matriculation she held various research assistant positions, studying bone radioprotection/post-radiation growth, executive function deficits in adolescents, and neural plasticity. She also volunteered extensively with the Make-A-Wish Foundation. During medical training Savannah contributed time to staff a domestic violence hotline, participated in UNECOM's geriatrics education mentorship program, and was active in the campus's family medicine interest group. She enjoys hiking, camping, fishing, kayaking, yoga, soccer, and spending time with her family.