Georgia Ballem, MD
Saba University School of Medicine, Bonaire, Sint Eustatius and Saba
Georgia was raised in a small town in Canada and earned an undergraduate degree in biology from the University of the Fraser Valley in Abbotsford, British Columbia. During her bachelor's studies she served as a 4H Club volunteer, worked as a tutor, and provided respite care to a child with cerebral palsy. She entered Saba upon completing her biology degree. At Saba she mentored new medical students and organized class volunteers to participate in the annual school health fair, which offers free health screenings for island residents. She served as president of the Saba Scuba Diving Club and was the 2016 recipient of the AAFP Family Medicine Leaders scholarship. Georgia enjoys scuba diving, backpacking & travel, and drawing & painting, and hopes to one day provide full-spectrum health care in a small community.
Manya Bernbaum, MD
University College Dublin School of Medicine, Ireland
If you hear the sweet notes of classical guitar – or the twang of a ukulele – emanating from the halls of Maine-Dartmouth, it may just be Manya taking a break from clinical responsibilities. Originally from Calgary, Canada, Manya earned a bachelor's degree in biology with a music minor from the University of Alberta and a master's in stroke neurology from the University of Calgary. Her interest in stroke neurology derived from volunteer work with the Association for the Rehabilitation of the Brain Injured, and her master's thesis focused on using measurements of blood flow to predict risk of future strokes in patients with a history of minor stroke. She is fluent in French, in part due to several months spent waitressing in Paris prior to enrolling in her master's program in order to improve her French language skills. During medical school Manya served as a board member for the North-American Irish Medical Students Association and taught young children about health and wellness through an annual "teddy bear hospital." She loves physical activity, especially ultimate Frisbee, mountaineering, running, hiking, biking, skiing, and snowshoeing, and is passionate about teaching. Manya envisions a future providing full-spectrum care in a small urban or rural community.
Andrew Bray, MD
Saba University School of Medicine, Bonaire, Sint Eustatius and Saba
At the age of 16, Andrew became the youngest training paramedic in the Canadian Forces Army Reserve. His interest in the fast-paced world of paramedicine eventually led him to the challenging field of family medicine, thanks to the encouragement of a physician mentor at his army base. Andrew entered Saba after completing an undergraduate degree in biology at Acadia University in Wolfville, Nova Scotia. A reservist while completing his undergraduate studies, Andrew worked as a medical technician and member of the triage team stationed at Camp Aldershot, a Canadian Forces training facility.  At Saba, Andrew was a teaching assistant in the anatomy lab, a volunteer during the school's annual health fair, and Vice President of External Affairs for the Student Surgical Association. For fun he loves to fish from a stand-up paddleboard and is an avid hiker. He also enjoys scuba, snorkeling, and camping. Andrew is intent on building a rural family medicine practice that emphasizes compassion and patient-centered care.
Nadine Byers, DO (Chief Resident)
University of New England College of Osteopathic Medicine, Maine
As a native of rural northern Maine, Nadine understands firsthand the desperate need for primary care providers in underserved Maine communities. Her determination to practice full-spectrum family medicine including preventive care, minor procedures, and obstetrics makes Maine-Dartmouth a great place for her to continue medical training. Nadine is a graduate of the University of Maine at Farmington with a bachelor's degree in women's and gender studies. Throughout much of her undergraduate education she worked as an archaeological lab technician, responsible for cleaning, curating, and cataloging historical artifacts. Following college graduation, Nadine served as an AmeriCorps volunteer with a breast and cervical cancer early detection program at a community health center. As an AmeriCorps volunteer, Nadine improved access to preventive health screenings and provided families with educational resources to support healthy living. Nadine entered medical school at the University of New England College of Osteopathic Medicine supported by a National Health Service Corps scholarship and is committed to devoting four years as a PCP in an underserved area upon graduation from residency. At UNECOM she was the Vice President of the UNECOM chapter of the American College of Osteopathic Family Physicians, an active member of Medical Students for Choice (completing an intensive weekend course in comprehensive family planning in Toronto), and a clinical laboratory technician volunteer and student coordinator for the medical lab at Biddeford Free Clinic. Nadine enjoys rural living and in her spare time likes to cook, bake bread, sew and craft with recycled materials, and read fantasy novels.
Caroline LaFave, DO (Chief Resident)
University of New England College of Osteopathic Medicine, Maine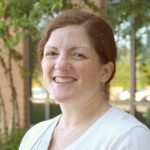 As a graduate of Colby College in Waterville, Caroline brings to Maine-Dartmouth a knowledge of and commitment to the local community. At Colby she studied biology with a concentration in neuroscience and a minor in art. After graduating college Caroline worked as a clinical research coordinator, first for neuroimaging studies in the Memory and Aging Program at Butler Hospital in Providence, Rhode Island and then in the Pediatric Pulmonology Division at the University of North Carolina at Chapel Hill, with cystic fibrosis and primary ciliary dyskinesia studies. During that time she contributed to a number of publications and poster presentations, coached swimming and soccer as a volunteer with the Special Olympics, and worked several hours a week as the continuity of care coordinator with the Student Health Action Coalition, a student-run free medical clinic. Prior to matriculating at the University of New England College of Osteopathic Medicine, Caroline spent a year in Waterville working on the Maine Concussion Management Initiative.  At UNECOM Caroline worked as a teaching assistant in osteopathic manipulative medicine, held leadership positions in the Global Health Club and the Pediatrics Club, and participated in a number of community-based activities.  Her conviction in the power of the patient-provider relationship to achieve health and well-being inspires Caroline's goal of practicing full-spectrum medicine with a focus on maternal and child health. She plans to complete additional training in maternal & child health or advanced obstetrics after residency. When Caroline is not doctoring she enjoys travel, swimming, painting, reading, and spending time with her family and dogs on her parents' farm in southern Maine.
Natasha Lantz, MD (Chief Resident)
University College Dublin School of Medicine, Ireland
Natasha's community pediatrician sparked her interest in family medicine during a shadowing experience while she was earning her undergraduate degree in biomedical science at the University of Guelph in Guelph, Canada. As an undergraduate, Natasha developed an awareness of issues surrounding violence against women while acting in and later directing her university's production of The Vagina Monologues. During this time she also gained insight into the devastating impact of Alzheimer's dementia while volunteering as a companion for an individual with dementia. These experiences solidified her desire to help others via a career in medicine. After completing her bachelor's degree she took a year off to teach skiing, then headed for University College Dublin School of Medicine. In medical school she served as Student Union Class Representative for her medical school class and volunteered with children on the oncology/hematology unit at the Hospital for Sick Children in Toronto.  She was the recipient of a scholarship for an observership in interventional radiology through University College Dublin's summer student research award program and later worked as a researcher in interventional radiology, studying clinical workflows and systems issues related to procedures performed under general anesthesia. In her spare time Natasha loves to ski and enjoys hiking, cycling, kayaking & canoeing, yoga, dramatic arts, and relaxing to the music of Neil Young.
Sara Modlin, DO
Touro University College of Osteopathic Medicine, California
Sara has known that she wanted to be an osteopathic physician since the age of 12, when her introduction to manual medicine rocked her world harder than any earthquake in her home state of California could. She feels privileged to be an osteopath and is looking forward to refining her manipulation skills at Maine-Dartmouth and integrating OMM into her clinical practice. Sara holds an undergraduate degree in molecular, cellular, and developmental biology from the University of California at Santa Cruz. Before matriculating to Touro University College of Osteopathic Medicine, Sara worked as a research assistant, first in the Cystic Fibrosis Research Lab at Stanford University, contributing to the development of an optical biomarker assay for cystic fibrosis sweat secretion, then at UC Davis investigating CFTR function. She co-authored a number of publications related to her bench science work in cystic fibrosis. During medical school Sara was involved in many extracurricular activities, including serving as the chapter president of the Student American Academy of Osteopathy, volunteering at multiple free clinics caring for homeless and low-income individuals, and cultivating produce in a community garden. Sara was selected as the recipient for a pre-doctoral osteopathic manipulative medicine teaching fellowship at Touro, and in this capacity she spearheaded a research project on OMM for cystic fibrosis patients with chronic constipation and distal intestinal obstructive syndrome. She earned second place in a poster competition at the 2016 AAO Convocation for a presentation of her work. Sara is passionate about teaching, research, and osteopathic medicine and hopes to deliver full-spectrum care to rural underserved communities. She loves being outdoors and enjoys backpacking, hiking, disc golf, swimming, the ocean, and creating functional & decorative art.
Josée Proulx, MD
Trinity School of Medicine, Saint Vincent and the Grenadines
With an undergraduate degree in mechanical engineering and a career in the Royal Canadian Navy prior to medical school enrollment, Josée brings to Maine-Dartmouth a unique perspective and skill set. Her multiple Navy roles included management of the marine systems engineering department on naval vessels, overseeing diving section operations, administering pre-deployment training for Canadian Forces personnel, and supporting emergency relief efforts in Haiti after the devastating 2010 earthquake. Josée is motivated by a strong desire to help others and retired from her naval career with the rank of Lieutenant (Navy) in order to pursue a passion for medicine. At Trinity School of Medicine she was a surgical volunteer with the World Pediatric Project, a Girl Guides medical educator, a blood pressure awareness campaign team member, a rehab hospital volunteer, and a volunteer with H&R Block, assisting low-income families and individuals with tax return preparation. She recognizes the value of teamwork and aspires to continue her life of service by practicing family medicine in a rural setting and supporting medical care efforts in disaster-torn countries. Josée enjoys leading a healthy and active lifestyle and sharing this with others. She is a former competitor with the Canadian International Military Triathlon Team, coaches long-distance running groups, participates in fitness fundraising events, and loves adventure travel.
Cassandra (Cassie) Rodrigues, DO
University of New England College of Osteopathic Medicine, Maine
Cassie is forthright about her ultimate goal: practice good medicine, with lots of OMT, in Maine.  She received her bachelor's degree in neuroscience and visual arts from Bowdoin College, and has been in love with Maine ever since.  Before enrolling at UNECOM, Cassie worked as a research assistant for the New York State Psychiatric Institute, and as a scenic painter, fabricating props for films and television shows. During medical school she volunteered for a community domestic violence hotline, worked with UNECOM administration to develop curricular materials for the Domestic Violence in Medicine program, and served as the co-president of "Culinary Docs," a club that fosters healthy cooking and eating in patients and medical students alike.  As an artist-in-residence with the UNECOM Neuro/Psych Club, Cassie applied her artistic skills to promote the use of counseling services among medical students by painting a series of commissioned portraits focused on de-stigmatizing mental illness in young adults. Cassie has an appreciation for human complexity and ambivalence, and recognizes that her first responsibility as a medical provider is to listen. Her interests in medicine include domestic violence advocacy, addiction, and osteopathic manipulation. Besides painting and drawing, she takes pleasure in the culinary arts, knitting, reading, yoga, and exploring Maine's wilderness in her free time.
Brian Wasser, MD
Tufts University School of Medicine
Brian is from New York, but has strong ties to Maine. He graduated from Stony Brook University with a degree in Environmental Studies, and then went on to be an organic vegetable farmer for several years and worked with MOFGA. Inspired in part by the ways in which community farming and access to nutritious food can affect positive change in personal and community health, Brian decided to enter the medical field with the intention of ultimately working in primary care. He got his MD from Tufts, spending his clinical years in Maine. Brian is passionate about integrative and preventive medicine, and about a holistic approach to promoting patient wellness. In his spare time, Brian enjoys hiking, photography, playing ultimate Frisbee, making pottery, playing guitar, and of course, growing food.